La-Femme ( Contemporary Turkish Fusion ) – Building on the success of The GALLIARD in Istanbul, Founding Partner, Ahmet Uras and his team hosted the official opening party at their Dubai offering at The Address Downtown Hotel. The reveal of the eagerly awaited venue was attended bytop media, Dubai's leading influencers, Hollywood A-listers and VIPs during a glamorous cocktail party featuring a spectacular performance by the multi-platinum American recording artist: Kelis and the musical stylings of the talented violinist Hanine ElAlam. The Turkish concept showcased its exciting facets such as a bustling open kitchen; sophisticated cocktail bar and an open-air terrace that boasts up-close and stunning views of the iconic Burj Khalifa. As Dubai's most eagerly awaited hotspot opened its doors to guests, they were entertained by dancing waiters, flamboyant service, live entertainment and much more. If the opening party is anything to go by, the stylish concept promises to wow foodies, party-goers and jet-setters alike.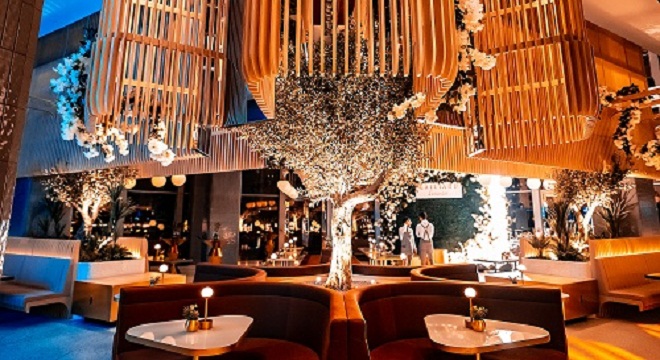 "I was delighted to celebrate the opening night of The GALLIARD to almost 1,000 guests and thrilled to see The GALLIARD come to life in Dubai," says Ahmet Uras. "By sharing my passion for fusion food with innovative twists at The GALLIARD, I am proud to introduce my brainchild to the city. We look forward to welcoming everyone from diners, connoisseurs and dancers to experience the unique rhythm of The GALLIARD."
With captivating interiors, the scenic area incorporates light woods, verdant greenery and memorable flashes of gold. Before entering the sophisticated dining room, the scene is set, simulating an art exhibition as guests arrive through an intriguing passageway including artwork from the well-known Turkish talent, HaydarEkinek.
Diners can expect an evening full of memorable moments with chefs and waiters breaking into song and dance, theatrical menu items served at their tables and world-class dishes at The GALLIARD.
About The GALLIARD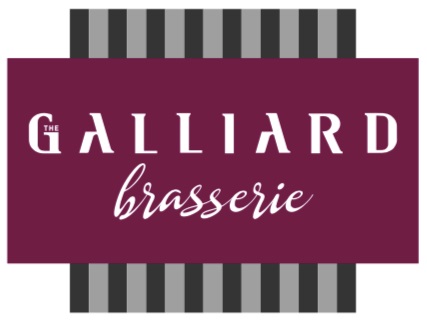 The GALLIARD is a contemporary Turkish-Mediterranean fusion brasserie and lounge, that first opened in Istanbul in 2013. Founded by Ahmet Uras, the famous concept is named after the popular 'galliard' dance that gained popularity in France, Spain and Italy during the Renaissance period.
Amidst interiors that reflect influences from Turkey, the Mediterranean region and even New York; light woods, abundant greenery and notable artworks are featured in the restaurant. Guests can experience the open kitchen, bar; dinner or terrace seating and be treated to memorable signature dishes such as; neck & leg soup; homemade 'manti' – Turkish pasta with ground beef; slowly roasted lamb shank served with orzo risotto and rotisserie organic baby chicken fried in butter. Open from late afternoon until late, The GALLIARD presents an ongoing series of live entertainment acts, live DJs and unmatched talent showcasing their musical stylings unexpectedly, every day of the week.
Boasting stunning terrace views of the iconic Burj Khalifa, The GALLIARD is the experiential hotspot in Downtown, welcoming guests to dine, dance, drink and take in incredible sites where hubbly bubbly is also served.