La-Femme ( Al Shifa Honey products ) – The company that produces and markets Al Shifa honey explained that the decision by the Public Authority for Consumer Protection (PACP) to suspend the circulation of Al Shifa Natural honey pertains to two specific batches and not the company's full products line. The withdrawal decision is applicable for the batches that were produced in 2/1/2016 and will expire on 2/1/2021 and the product packaged on 1/9/2018 that will expire on 31/8/2023, with a total weight of 3 kgs, for "non-compliance with the standard specifications of honey".
In a statement released today, the company indicated that it has contacted the Omani authorities to inquire as to the reasons for the withdrawal of these products from all markets of the Sultanate.
Commenting on the Public Authority for Consumer Protection (PACP) decision, the company said that the preliminary analysis of the two batches under consideration prove that packaging was made in accordance with the requirements of the Saudi Standards, Metrology and Quality Organization (SASO) and GCC Standardization Organization (GSO) No. 147/2008 (honey), noting that it has been scientifically proven that honey specifications may be exposed to some changes due to time or improper storage conditions.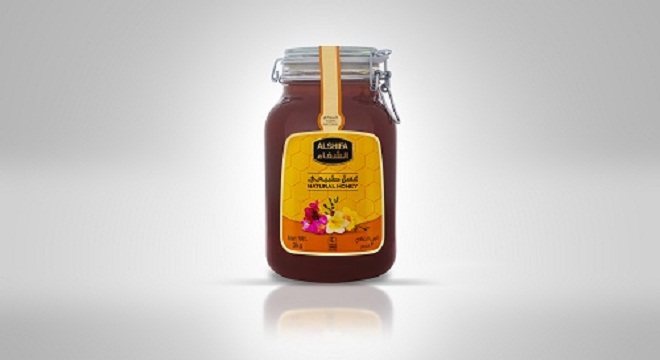 The company reiterated its leading position in the food industry with its wide variety of brands and products, in particular the "Al Shifa" honey brand, which, like its other product lines, has managed to earn customers' confidence as a high quality, 100% pure natural honey and has received the Food Safety Management System certification 22000 and the ISO22000.
The company further indicated that it will be providing its customers, consumers and interested customers with a detailed statement upon issuance of the full results, in order to reassure its customers in Oman, Saudi Arabia and abroad.
Moreover, the company says that Al Shifa honey is highly acclaimed by consumers in more than 40 countries and is regarded as one of the leading international brands. The company also prides itself with the wide variety of ISO certification and other quality certificates, which guarantee the highest quality of its honey products according to the GCC and international specifications. All of the company's honey products, in particular the "Al Shifa" brand, are produced based on the highest quality standards and undergo a myriad of tests during the different production stages to ensure their full compliance with the required standards.
In conclusion, the company reiterated its commitment, as it has always done, to comply with the highest quality standards and highly values its customers' confidence, acquired over the years and continuously strives to win consumers' confidence.