La-Femme ( Women In The Workplace ) – TheAmeliorate Group is an evolution of two UAE based businesses by female founders. The two women recognize the value of merging their two approaches of sales training & executive coaching with gender empowerment initiatives.The Ameliorate Group provides quality learning solutions and executive coaching to enable employee growth and build up an engaged workforce. The mission of The Ameliorate Group is to unlock the superpowers in the workforce. This means to connect employees with their real potential to accelerate business performance.
Melissa Schlimm, founder of ameliorate focuses on developing the potential of all employees through cultivating high-performance customer service and sales teams. Simone Lawrence, founder of Lilyleadersspecializesin accelerating women in the workplace and developing female leaders throughexecutive coaching and the signature program "The Lilyleaders Way". Changing the perspective of sales people has synergies with empowering more inclusive organizations as it is all about expanding awareness, changing mindsets and taking bold action. The Ameliorate Group offers a dual approach of facilitated learning and coaching in their programs. The learning solutions range from bite-sized to long-term development programs, they cover the areas of sales and customer service, people management, leadership and gender empowerment with the help of psychometric assessments.
Both women established The Ameliorate Group on their shared belief thatpeople have more potential than they bring to the everyday work place. It's not only about showing up for work, it's about preparing yourself to go beyond what you think is possible. You think you can't fly, put on your Batman suit and take a leap of faith. You think you cannot run faster, imagine breaking the sonic wall like Wonder Woman and just run faster. The limit to what you can do is the limit to what you put on yourself and on your employees. We are all capable of ameliorating and more.
The idea was born, out of Melissa and Simone'sprevious experience as solopreneurs. Both women establisheda personal brand and celebrated successes, reached milestones and reflected on learnings which informed their next steps. They felt there was more potential to create wider scale impact for organizations across the region by joining forces.
"Organizations have an obligation to keep evolving the way people work and they need to keep costs down. Developing staff is not a tick the box activity. It does not happen through one hit wonders where a training program is offered and then there is an expectation that staff will magically operate in a new way.", says Simone. People need to be supported to have transformative learning experiences to fully unleash their superpowers,
"Human Capital is the most valuable resource of an organization and it needs to be nurtured and grown in an empowering way. That includes accountability measurements are in place, to know what good looks like, so that employees know what needs to be done to meet or exceed expectations. Everyone jointly buys into the activities and everyone feels encouraged to play to their strengths.", adds Melissa.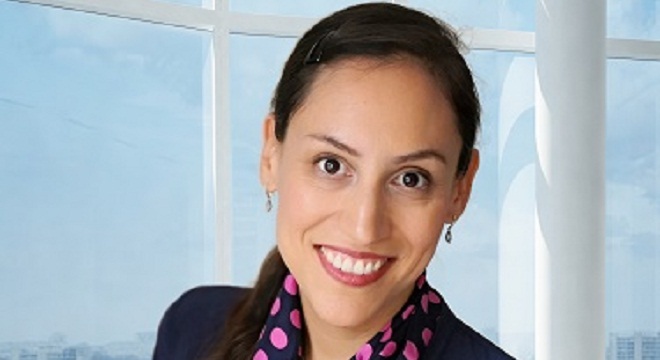 Their clientele of The Ameliorate Group includes corporates with a need to fulfill their corporate responsibility to increase their number of female leaders as well as the vast majority of the UAE, the SMEs, who are under more pressure to ensure, that every employee on the payroll exceeds and flourishes with their tasks.The Ameliorate Group helps companies tap into their most valuable resourcethrough providing quality staff development programs that actually make a difference in people'sbehavior and professional progress.
Simone and Melissa are both accredited executive coaches who combine their backgrounds in Learning &Development, HR and Business Development from the corporate and NGO world to accelerate employee potential across the Middle East. Both women have coached executives and aim to ensure to follow their philosophy of "gender empowerment by playing to your strengths".