La-Femme ( TASC Establishes Itself ) – TASC Outsourcing, region's leading staffing and talent management company, has been recognized by the prestigious Mohammed Bin Rashid Al Maktoum (MRM) Business Award. One of the few home-grown firms to achieve the MRM Business recognition in its first attempt, TASC is inspired by the UAE's visionary leadership to follow international standards of quality and business excellence.
With this award, TASC has established itself as a pioneer in business excellence within the people outsourcing industry, remarks Mr. Mahesh Shahdadpuri, CEO – TASC Outsourcing.
During the 10th cycle of the prestigious Mohammed Bin Rashid Al Maktoum (MRM) Business Award, an initiative by Dubai Chamber of Commerce and Industry (DCCI), His Highness Sheikh Ahmed bin Saeed Al Maktoum, President of the Dubai Civil Aviation Authority, Chairman of Emirates Airline and Chief Executive of the Emirates Group, presented the award to Shahdadpuri, at a recently held ceremony, for cultivating world-class business culture at TASC.
Commenting on the honor, Mr. Shahdadpuri, said, "We are thrilled to win the prestigious Mohammed Bin Rashid Al Maktoum (MRM) Business Award. TASC has been considered for this award after an intensive evaluation of our business excellence approach, strategy, operations, leadership and commitment to social responsibility that exist at the core of our business. Every process at TASC is underpinned by the drive to achieve high quality results and absolute customer satisfaction, measured by the Net Promoter Score (NPS) survey."
"I feel happy and humbled to lead a team that inspires me every day by following the Kaizen approach of continuous improvement. This award reinforces our belief that we are on the path towards success. We have plans to rise to greater heights and continue our journey of excellence," he added.
"This highly desired award measures and recognizes businesses that encourage development of the UAE economy. We streamlined our operations in line with the strategy of the award committee to raise the bar within our industry, foster business development and job creation; which ultimately contributes to a solid and sustainable growth of the GCC economies," Mr. Shahdadpuri further said.
Mr. Shahdadpuri has redefined the philosophy of workforce solution in the region by following rigorous quality practices built on policies and principals that define the framework of TASC's operations from the customer complaint management system to hands-on corporate governance. Building these policies has helped drive the organization's vision and values amongst employees and aligned the organization to a shared goal.
Today, TASC is a partner of choice for more than 350 companies across the region, with over thousands of outsourced employees from over 75 countries, employed across several job functions. Businesses partner with TASC to enhance their staffing quality, reduce time-to-hire, improve employee productivity, and boost their bottom line.
In almost a decade, TASC has grown at an unprecedented rate and received over 20 awards. TASC Outsourcing is currently the GCC's major provider of professional contract and permanent resources, and HR managed solutions to customers across several industries, including retail, telecom, technology, logistics, corporate support and energy.
About TASC Outsourcing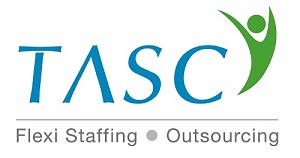 TASC Outsourcing is a leading technology workforce solution company licensed by the Federal Government of UAE to outsource professionals as contract staff to clients across the country, including free zones.  Over thousands of professionals from over 75 countries deployed across more than 350 companies in the region, TASC Outsourcing is the partner of choice for staffing within the GCC. The contract staff, employed and compensated at par with industry standards by TASC, are qualified across a range of several job functions in diverse verticals, including information technology, engineering, customer service, sales & marketing, administration & support, banking & finance, and retail. TASC also supports clients by managing their day to day transactional activity related to attendance, payroll, sales, MIS monitoring, Statement of Work projects, and more. It also provides a quick start to companies that are in the formation stage, helping to reduce clients' time to market by deploying contract staff for their on-ground operations.
TASC Outsourcing has earned prestigious accolades for its business success over the years, including the Sheikh Khalifa Excellence Award, Superbrand status, Asian Outsourcing Leadership Award, IT innovator award, and presence in LinkedIn's ranking of UAE's Top 10 most influential brands in 2016. TASC has also been recognized as one of the Dubai SME 100 companies in 2013 under the patronage of H.H Sheikh Hamdan bin Mohammed bin Rashid Al Maktoum, the Crown Prince of Dubai.
Mr. Mahesh Shahdadpuri, founder and CEO of TASC, is considered one of the most influential personalities in the industry. For his leadership and contributions at TASC, he has received a number of prestigious industry recognitions, including the 'Top 100 Indian Business Owners in the Arab world' by the Forbes Middle East in 2018 & 2017 and the 'Innovator of the Year 2016 in the Talent Solutions' category' by Entrepreneur Middle East.